REAL-TIME ULTRASOUND
BETTER MEDICINE. A HEARTBEAT AWAY.
TeleMed.Vet, through real-time ultrasound, is a revolution in veterinary medicine bringing a higher standard of care to patients. Through proprietary technology, our Registered Veterinary Medical Sonographers (RVMS®) can now broadcast live ultrasound images to the nation's leading Boarded Certified Veterinary Cardiologists, Internists, Surgeons and Radiologists providing advanced diagnostic interpretation from any veterinary facility.
Using mobile ultrasound machines our sonographers can travel, set-up, scan and broadcast from any examination or treatment room. Patient care is more convenient, less stressful and a full diagnostic report from a Board Certified Veterinarian is available in hours.
Join the revolution and find out how better medicine and better business are a heartbeat away with TeleMed.Vet.
WHAT WE DO
DELIVERING BETTER CARE
Real-time ultrasonography brings specialist expertise into any veterinary hospital for immediate evaluation of your patients.
Our team includes highly skilled Registered Veterinary Medical Sonographers (RVMS®). Our ultrasonographers have gone through years of extensive training ensuring a high quality examination. The sonographers work hand-in-hand with the consulting specialist to deliver the highest level of service for your patients in your practice.
There is no other mobile or remote real time ultrasonography service similar to this model. Real-time ultrasounds, allows real-time collaboration on the live streaming ultrasound study, with blood pressure evaluation and electrocardiography, the highly qualified AAVR RVMS® certified sonographers and the consultant specialists provide a best in class service to the veterinary community.
HOW IT WORKS
TECHNOLOGY MEETS BETTER MEDICINE
Real time ultrasound is unique. Our broadcasting technology allows for the sonographer and specialist to view the case simultaneously.
Unlike other services, we don't just use still images and clips to review a study after it's complete. Our sonographers and consultants with real-time, simultaneously evaluate and collaborate on the streaming study.
Through collaboration with Vetology telemedicine, a full report is delivered straight to the family veterinarian. We answer questions and deliver results when it matters most to the patient in your hospital.
BETTER BUSINESS
REAL-TIME ULTRASOUND MIGHT BE RIGHT FOR YOU, YOUR PATIENTS, IN YOUR PRACTICE
TeleMed.Vet is just completing testing in select West Coast markets. We will begin expanding to major markets in the US in 2015.
To assist with our national rollout and distribution, TeleMed.Vet is seeking partners in major markets. Our ideal partners are specialty hospitals with a strong, local referral base.
Our business model exposes partners to a minimum of risk while allowing them to participate in the upside of offering a dynamic new technology to their customer base. Real Time Ultrasound provides the technology, equipment, sonographers and specialists to deliver a full offering.
If you own or represent such a business or are an interested, qualified medical sonographer, please fill out the email form below and we will be in contact with you.
OUR TEAM
BRINGING HIGHER CARE
The Cardio Insight team is excited to begin its expansion and growth.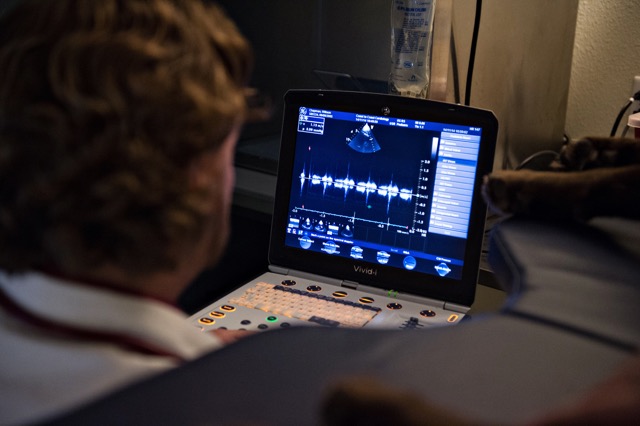 We use highly skilled and certified AAVR Registered Veterinary Medical Sonographers (RVMS®).
Sonographers have gone through years of extensive training ensuring a qualified sonographer is performing the examination. The sonographers work hand-in-hand with the consulting specialist to deliver the highest level of medicine through your practice.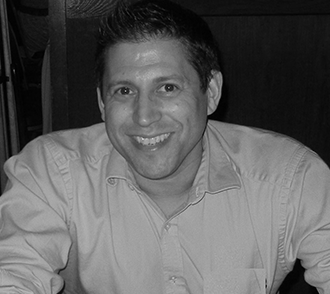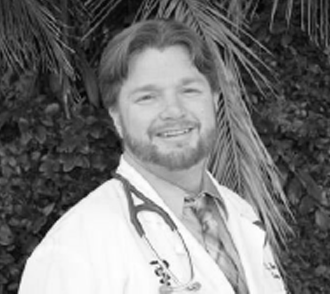 The team of veterinary colleagues consisting of an alliance of Board Certified Veterinary Cardiologists, Internists and Radiologists with a highly skilled support staff of Registered Veterinary Medical Sonographers. We work directly with your family veterinarian and fellow specialists in an unified effort, committed to providing the highest quality care and support possible to your beloved furry family member.
By treating the patient, and not just the clinical signs, our Board Certified Veterinarians forge a very special bond that helps ensure the health and well-being of every patient, putting the pets' needs and best interests first. We strive to provide the most comprehensive yet cost-effective diagnostic and treatment possible for your family's beloved animal.
Below are specialized Cardiac tests performed to obtain a comprehensive cardiac evaluation. This baseline information leads to a proper diagnosis and the best possible treatment options. Most of these diagnostics can be performed on an out-patient basis.
Echocardiography

Heart murmurs are often detected on routine physical examination with your family veterinarian, requiring the need for a complete cardiac evaluation with echocardiography. Echocardiography is the term used to describe an ultrasound of the heart. An ultrasound is obtained with harmless sound waves which are reflected back from the heart with the natural changes in tissue density giving a detailed account of the size, shape and function of all the different chambers and valves of the heart, as well as, direction, turbulence and velocity of blood flow. Increases in the velocity of blood flow often are what accounts for a heart murmur, which is turbulence of flow in the heart that can worsen over time. Proper techniques, technological capabilities and expertise are essential for the proper diagnosis and thereby the most beneficial treatment recommendations. An echocardiography does not require general anesthesia and often can be performed without sedatives. Your pet will lay on their side on a table while our veterinary technical staff will provide comfort to your pet. Echocardiography is a painless procedure, and most often results in a cardiac diagnosis with minimal stress to your pet.

Electrocardiography

Arrhythmias, or abnormal heart beats, are often detected on routine physical examination with your family veterinarian, requiring the need for complete cardiac evaluation with an electrocardiogram. An electrocardiogram (referred to as an EKG or ECG) is the representation of electrical conduction through the heart and is essential for the rhythm diagnosis and treatment of cardiac arrhythmias. Electrocardiography can be obtained in a variety of ways, most commonly during the out-patient examination.

Radiographs

Thoracic radiographs (also called x-rays) are used to evaluate a patient's lungs, also called the pulmonary system. Radiographs are used to diagnose left sided congestive heart failure, or fluid in the lungs called pulmonary edema. Thoracic radiographs can also be used to asses the size and shape of the heart.

Blood Pressure

Blood pressure is considered the fourth vital sign after temperature, pulse and respiration rate and has been referred to as the silent killer in human medicine. Blood pressure plays a pivotal role in how the heart is able to function. A physical examination is not complete without obtaining a blood pressure.

Medical Therapy

Most common therapeutic interventions are given on a long term outpatient basis. Potential medical options are recommended after appropriate diagnostics are performed and a diagnosis is obtained. A follow-up schedule for recheck appointments, both with your family veterinarian and our Cardiology Team will be discussed.
PLEASE SUBMIT ALL INQUIRIES TO THE EMAIL FORM BELOW.
ADDRESS
Telemed.Vet
Cardio Insite
7522-7524 Clairemont Mesa Blvd.
San Diego, CA 92111
(844) T Med Vet (844) 863-3838
(858) 634-5435